Everything we know about the Steam Deck handheld console: what it's going to be, who should buy it, and what pitfalls it has to offer — Parsing the information
The other day Valve announced its own Steam Deck hybrid console. It boasts 2 teraflops of performance, Steam library access, microSD storage expansion, and TV and monitor playability. The basic version of the device will cost $399 ($29).6 thousand rubles). Will Steam Deck kill the Nintendo console, or is Valve's brainchild doomed to fail?? Read about it in the article or watch the video!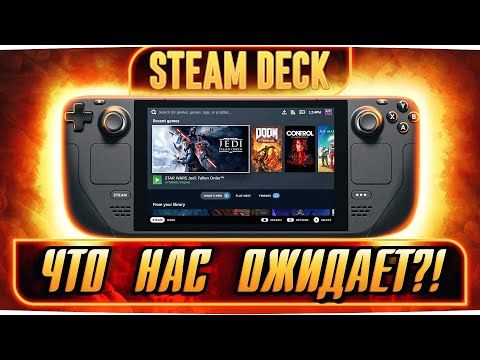 What is Steam Deck?
Rumors that Valve was developing a handheld console had been floating around for months. Back on May 25, the creator of SteamDB found mention of the handheld in the digital store's database. Western media later confirmed the information. The official announcement was not long in coming. It turned out that the great Gabe Newell gave gamers not just a console, but a real portable computer — Even the head of Epic Games was impressed with the device.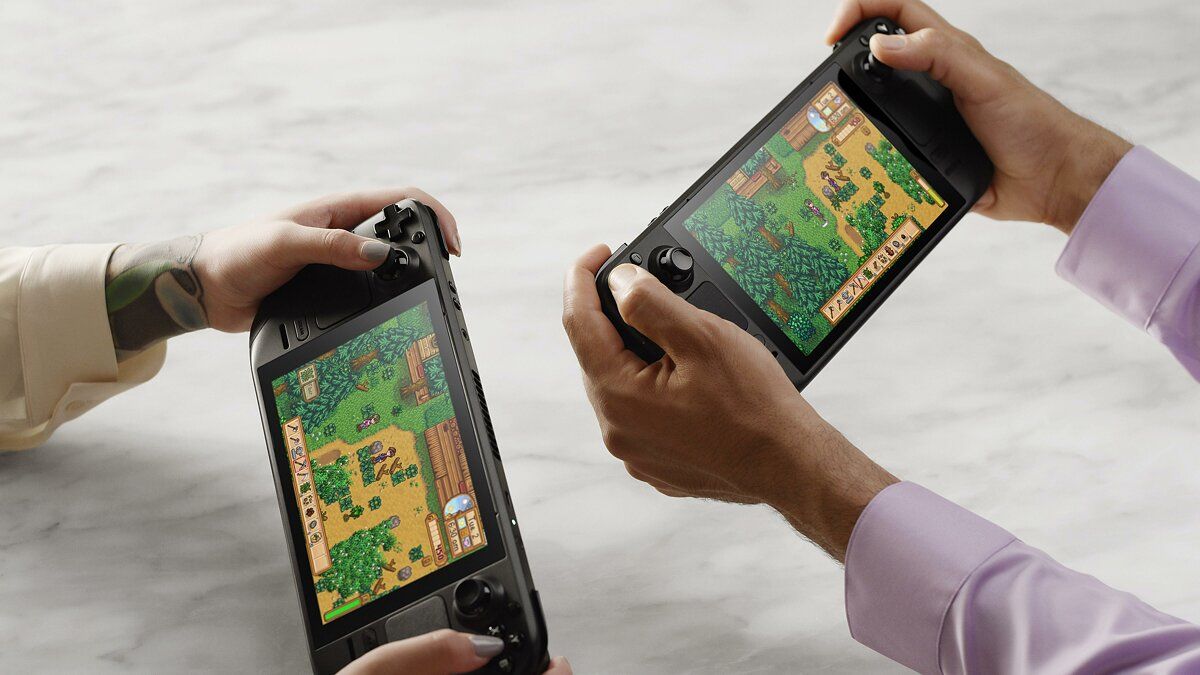 Steam Deck runs on the SteamOS operating system from the Linux family. OS supports Windows apps and lets you put third-party stores like EGS. You can also freely surf the net, watch movies, install mods, minimize windows and even connect VR-glasses. Valve said that Steam Deck is not optimized for virtual reality, but the feature is impressive.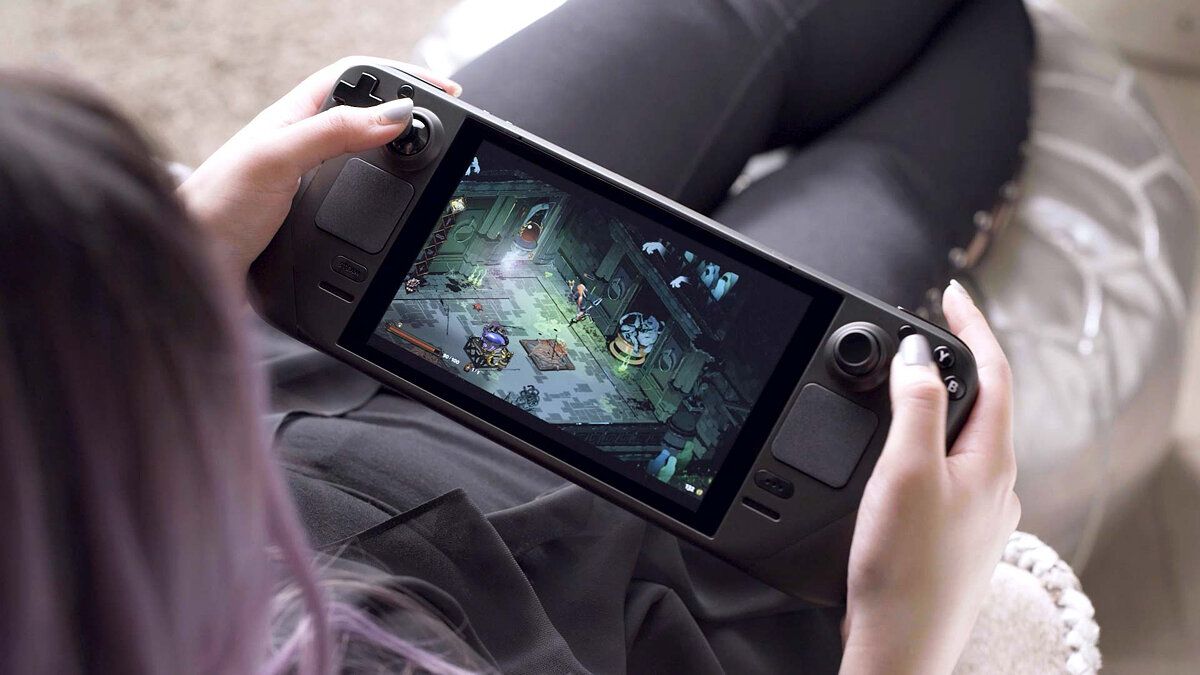 The user can even tear down SteamOS and install the familiar Windows. This will lead to a loss of performance, but no one intends to limit your freedom. All of which makes the device more of a handheld than a regular console.
What hardware does Steam Deck have and what games does it pull??
Steam Deck's performance is estimated at two teraflops. To give you an example, the Nintendo Switch has one teraflops of power, the Xbox One — 1.31, PlayStation 4 — 1.84. The solid result is achieved by the following hardware:
CPU: Zen 2 (4c/8t, 2.4–3.5 GHz)
GPU: 8 RDNA 2 compute units with raiting and VRS support
16GB RAM (LPDDR5, 5500 MT/s)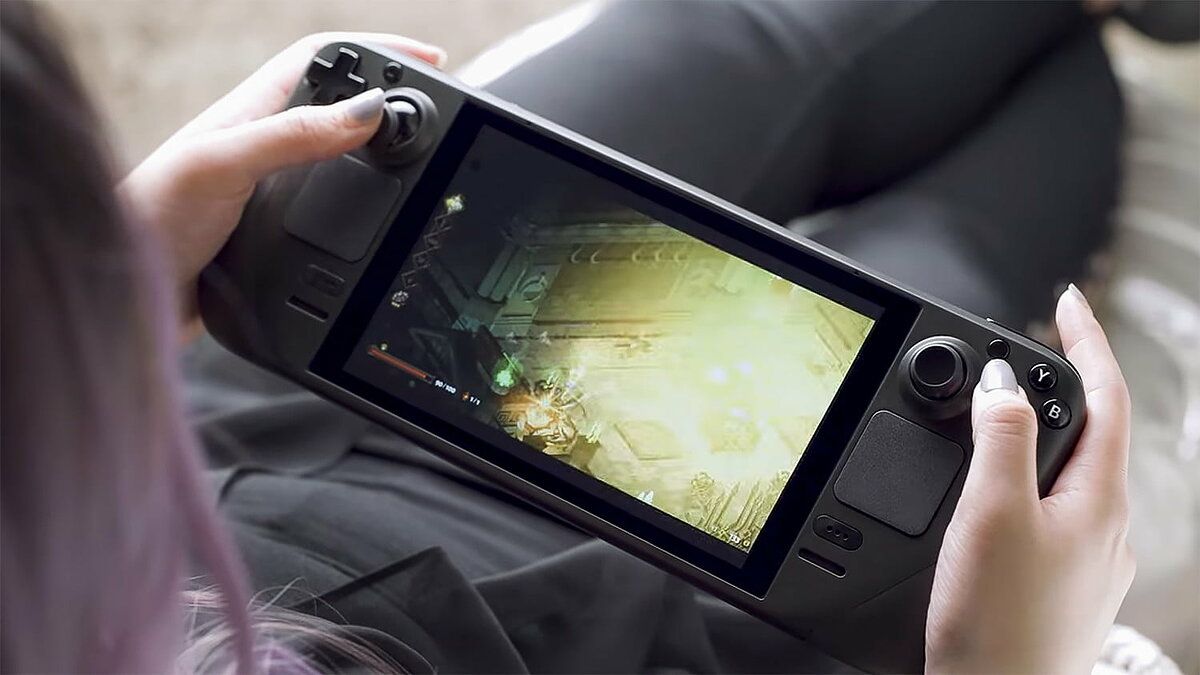 It is worth noting that the games released on Switch, PlayStation and Xbox are optimized for specific devices. Will the developers specifically work on versions for Steam Deck is still unknown. Gamers are likely to install games from the same build as those available on the Valve Store. That said, if (or when)?) The console will be a success, the studios will have to optimize the projects for another device.
To upgrade the console and replace the hardware is not possible, but even in its current state, the console copes with difficult tasks. IGN journalists managed to test the novelty in demanding games like Control, Star Wars: Jedi Fallen Order, Death Stranding and Doom Eternal — At 720p resolution on medium to high settings Steam Deck did not heat up and showed «smooth FPS». A specific number of frames per second, alas, was not named.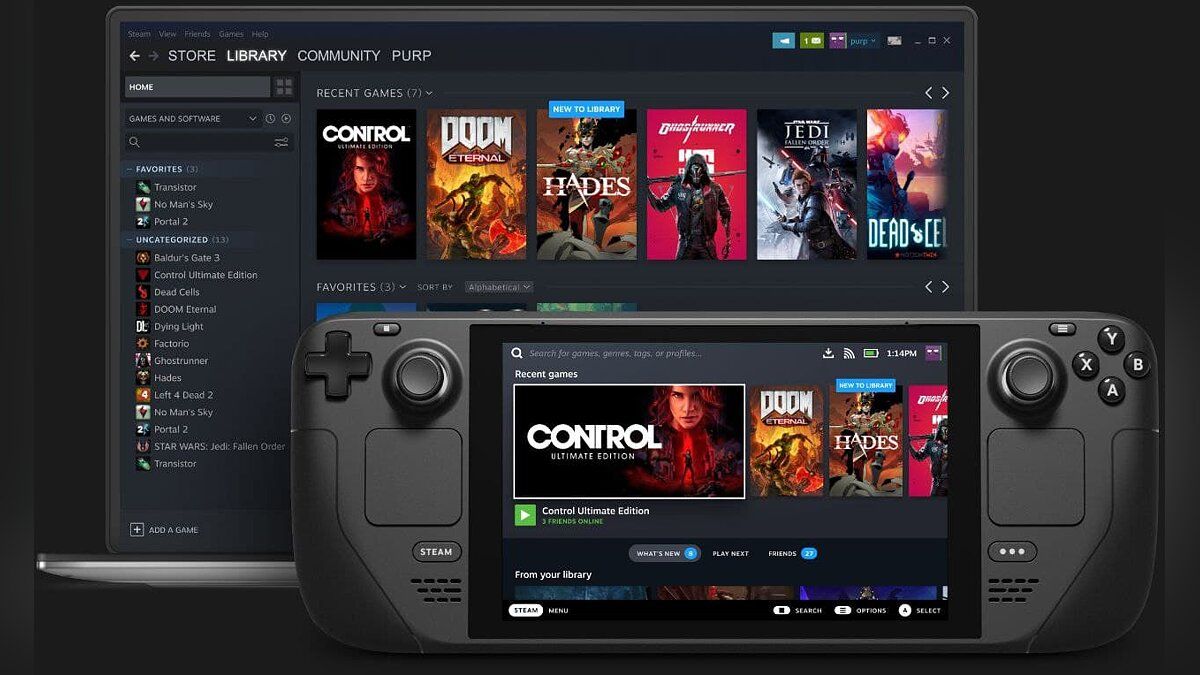 But the raiting still has a lot of questions. Even RTX 3050 Ti graphics card with 8.9 teraflops isn't good at ray tracing (even at 1080p), and Steam Deck is four times weaker. In addition AMD does not support DLSS. To smooth out the flaws, Valve will set the appropriate graphics settings on its own, but the gamer can change them at any time.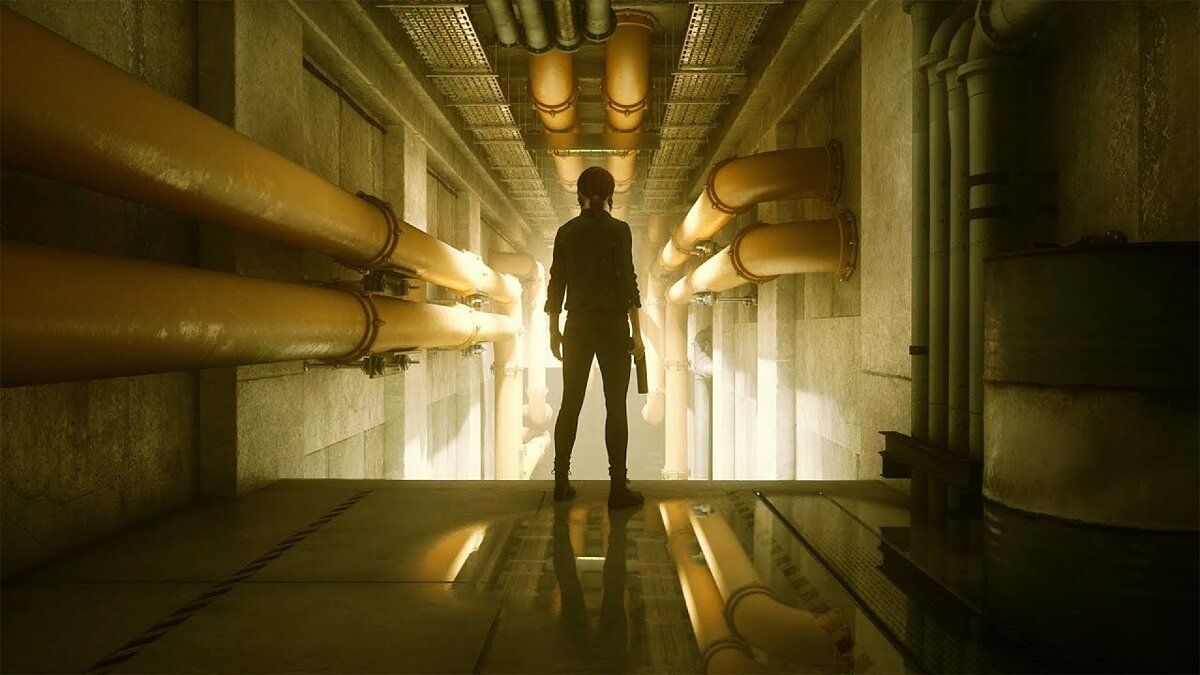 Also worth to pay attention to the power consumption, which ranges from 4 to 15 watts. This means that performance in standalone mode can be significantly degraded. We'll know what it will be like upon release.
Is Steam Deck convenient?
Steam Deck welcomes gamers to an unusual screen with an aspect ratio of 16:10 (1280 by 800 pixels). It's hard to say why the creators made such a decision. On laptops this ratio is used to increase the screen area for the same size device, — the reasons are probably similar.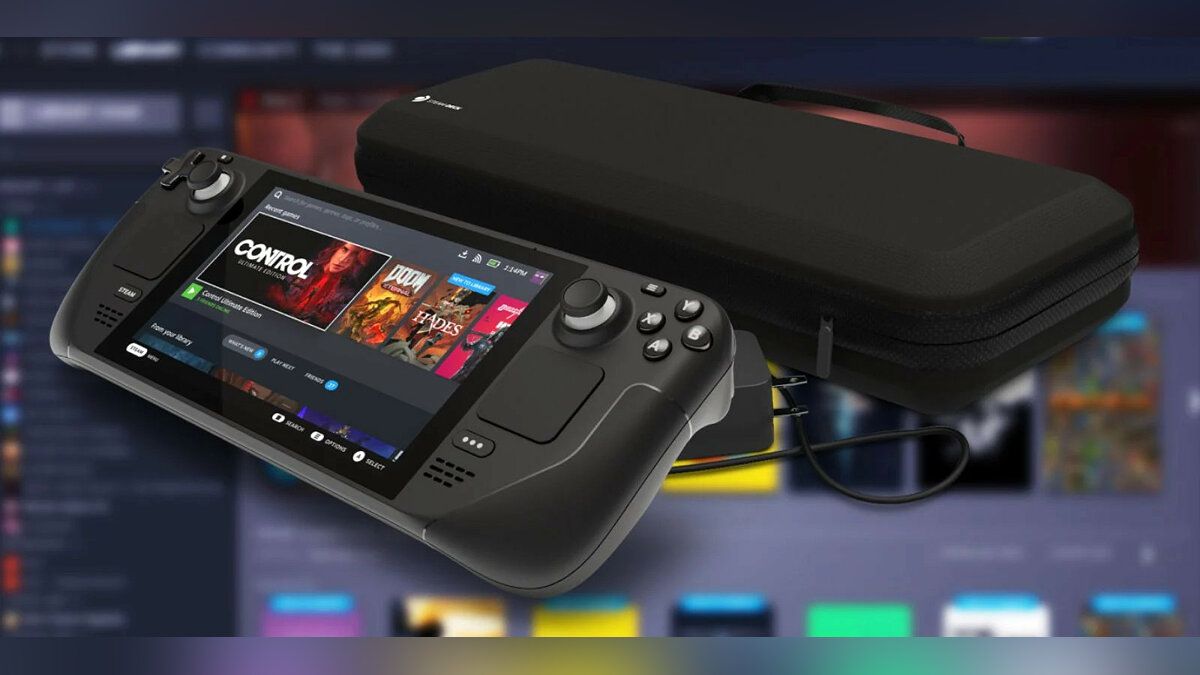 Even though Steam Deck is positioned as a portable device, connecting Valve's brainchild to your TV or monitor — Easily. The USB-C or docking station, which Valve wants to sell as an accessory, makes this possible. Also the docking station allows you to connect a keyboard and turn Steam Deck into a full-fledged PC. Who wouldn't want to play on a big screen and with familiar controls? If you have another docking station, it's fine, too.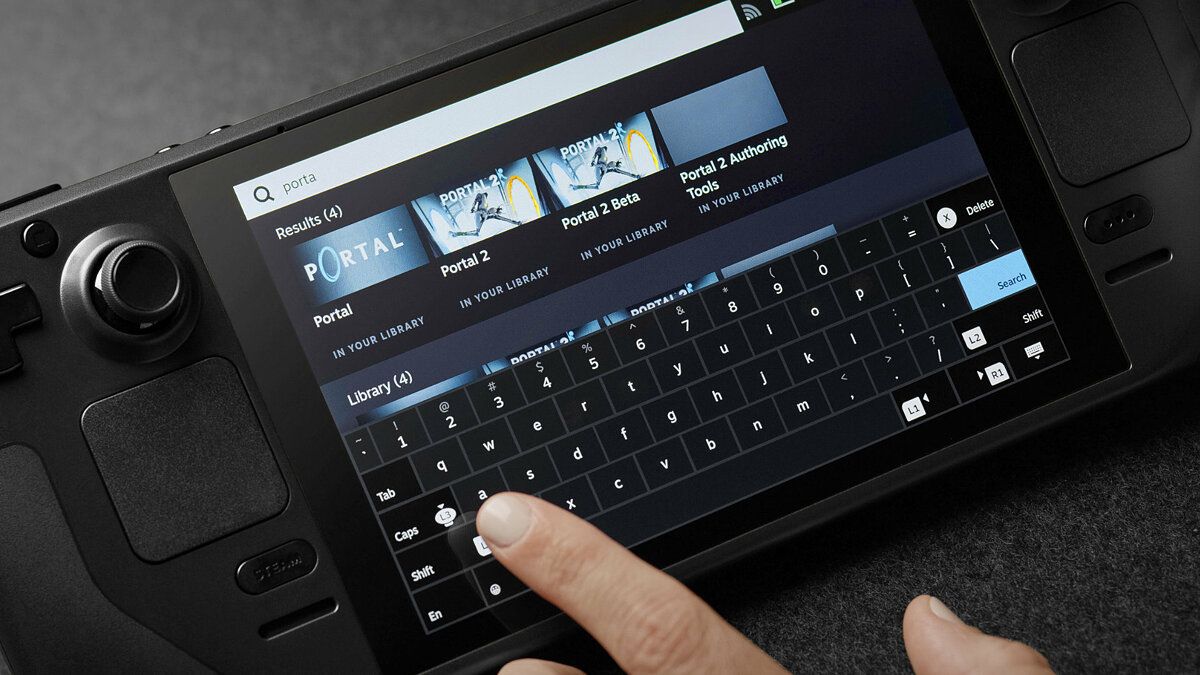 You can play comfortably without a keyboard. Layout Steam Deck seems unusual, but according to journalists, it is convenient regardless of the size of the hands. Sticks, Buttons, and Trackpads are located on the front side. Use the sticks to control character movement and the camera, and the buttons are responsible for attacks, jumps, inventory, and more — All of this is familiar to every gamer.
Just below the sticks are the trackpads. They successfully mimic a mouse and allow you to play games that are not compatible with consoles. With them you can get into an RTS like the excellent Stronghold: Warlords and not feel like a punching bag. Using it in shooters is also not difficult: IGN's representatives quickly got used to the trackpads and after a couple of minutes were cleverly destroying demons in Doom Eternal.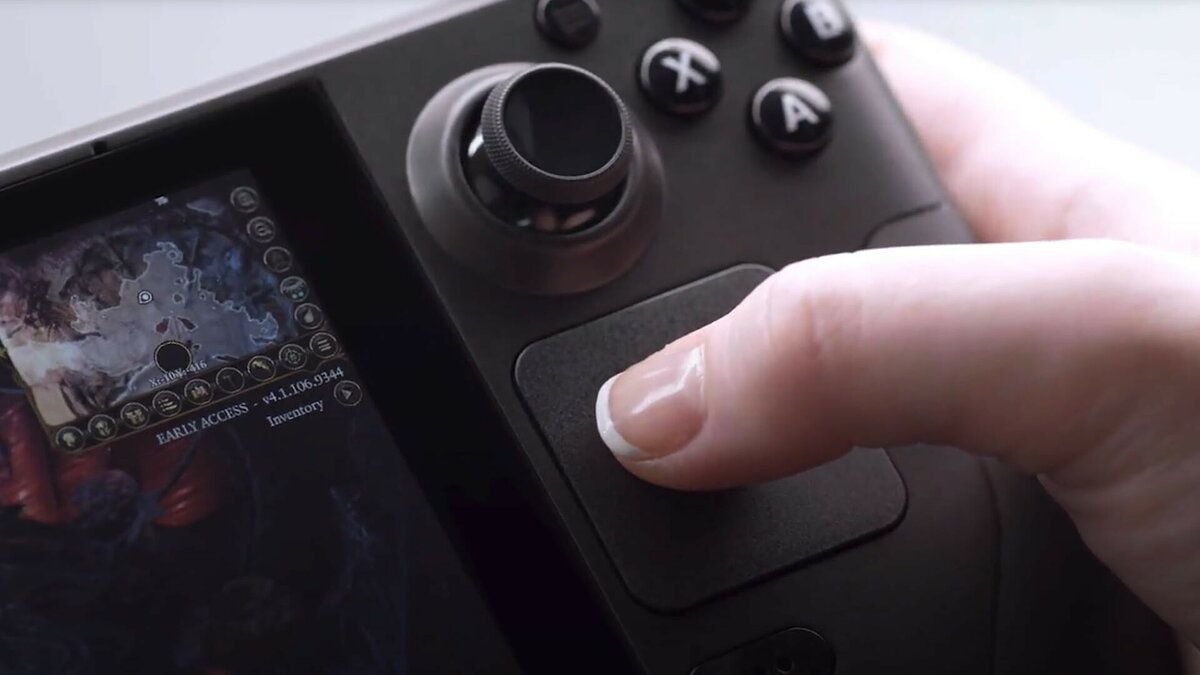 On the back side are located triggers and grip buttons. Analog triggers have a large sensitivity range, which is great for racing. How much you press depends on how much you can accelerate. Alas, the triggers' move didn't appeal to testers — They justify it by saying they weren't testing the final version of the console.
Four grip buttons give you an advantage in battle: you can assign them to ordinary tricks like punches, or use special abilities. You can change the control on the grip buttons, as well as on any other.
Steam Deck also has a gyroscope. In a shooter, it controls the screen, and in a race, it lets you enter a turn. Creators say it can achieve more precision than stick and trackpad controls — You just have to practice.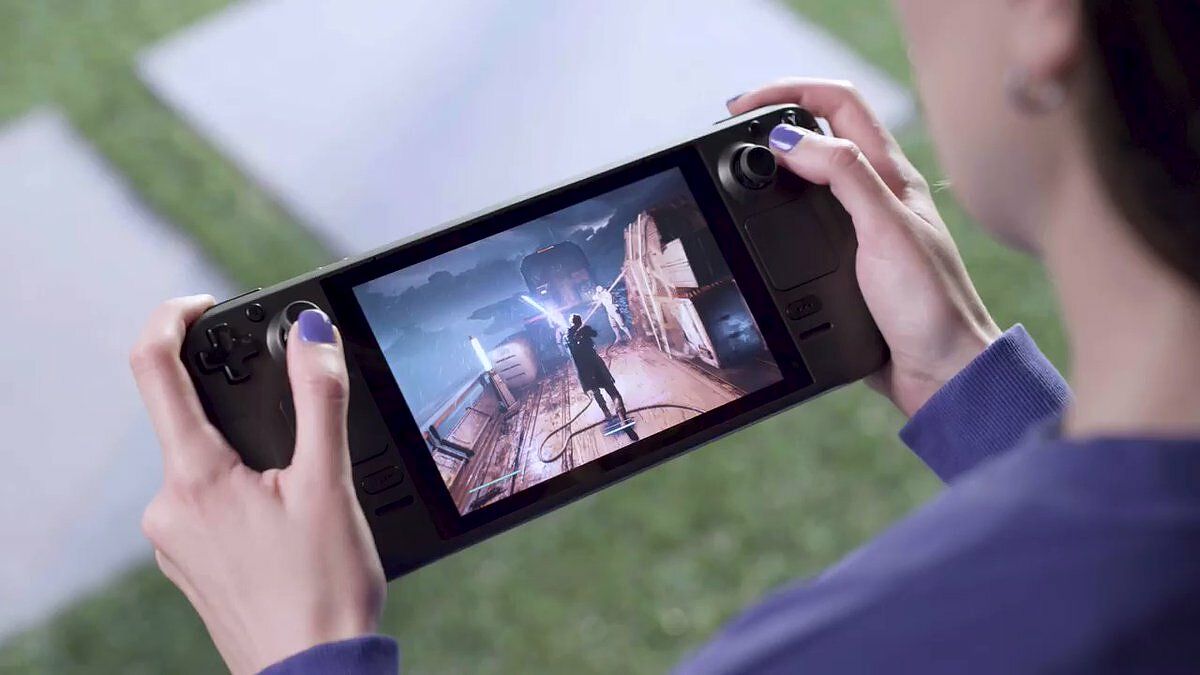 The only criticism is the weight of the device which is 670 grams. The Nintendo Switch weighs 300 grams, but sometimes your hands get tired holding it.
Other advantages of Steam Deck
No problems with installation and downloading of games. Connect your Steam Deck account and you'll get access to all the games you buy on the Valve Store. Some online projects like Destiny 2, Apex Legends, PUBG, Rainbow Six Siege, Fall Guys, and Hunt: Showdown are supposed to be unavailable due to anti-cheats, but the list is still impressive.
Dual-band Wi-Fi (2.4 GHz and 5 GHz) and the ability to connect a cable through a docking station help reduce download times. When the game will be ready, you will be able to enjoy it offline for a few hours. If you just surf the net, the battery will last about eight hours. In this respect, the console is inferior to the updated Switch versions.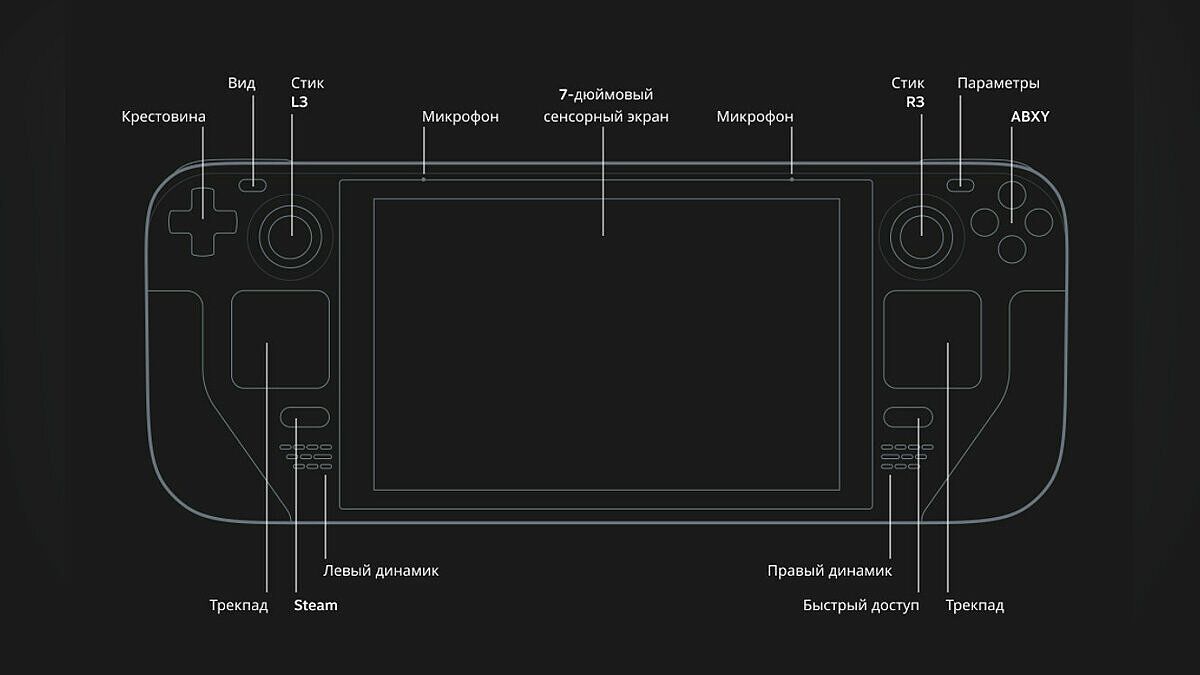 Valve offers three models of Steam Deck, which differ in memory size, storage, and components. The following models have been announced:
$399 (29.6 thousand rubles) — console with 64GB of eMMC memory and a case;
$529 (39.3 thousand rubles) — console with 256GB of NVMe SSD memory, as well as a case and a Steam community profile kit;
$649 (48.2 thousand rubles) — console with 512GB of NVMe SSD memory, as well as chemically etched anti-glare glass, an exclusive case, a Steam community profile kit and a virtual keyboard theme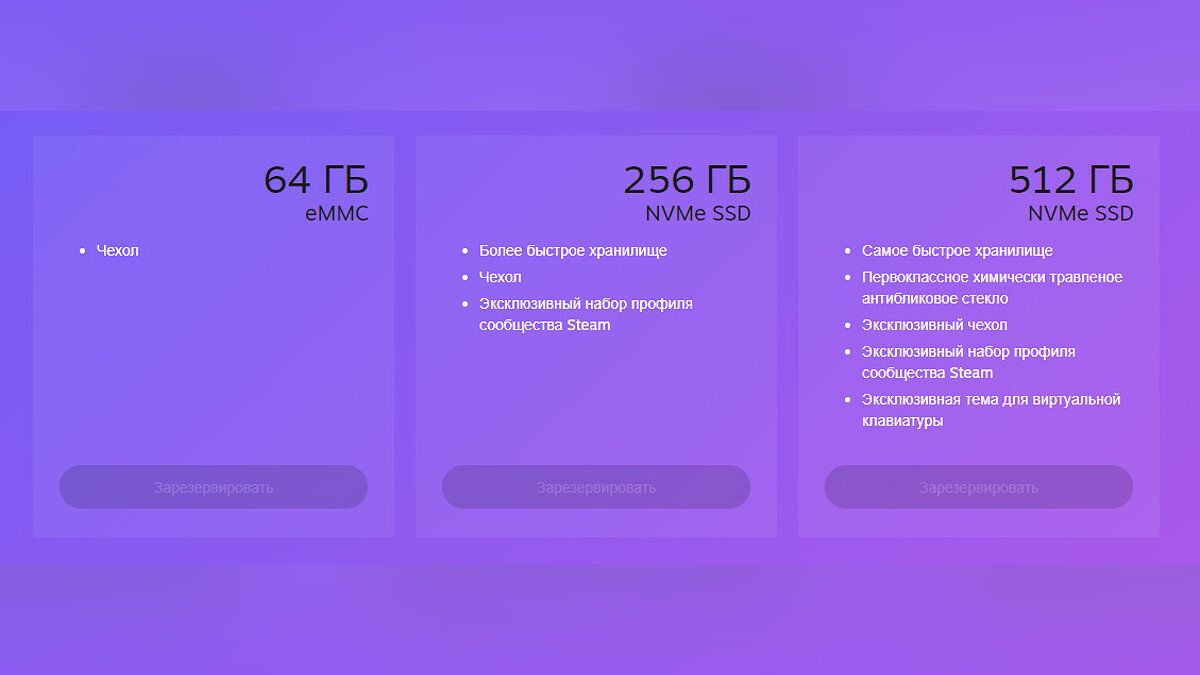 We're talking exclusively about the recommended prices for today. What will be the exchange rate of the ruble at the start of sales? How much will distributors mark up the base price? All of these are open issues. Steam Deck will only be available in the U.S., Canada, the UK and the EU. No one knows when the console will reach Russia.
At first, only users who have ever bought anything on Steam before June 2021 could reserve the device — it's supposed to reduce the number of overpurchasers. The other day this criterion was removed, and you can order the console even from a new account. Reservations began July 16. There's no guarantee that everyone will get the device.
For those who are worried about memory capacity, Valve has good news — the capacity can be expanded by microSD. If you can imagine taking the memory card out of your phone and putting it in the console, first look at the specs. Maybe slow cards will work too, but the requirements stated speed class UHS-I and type SD, SDXC and SDHC.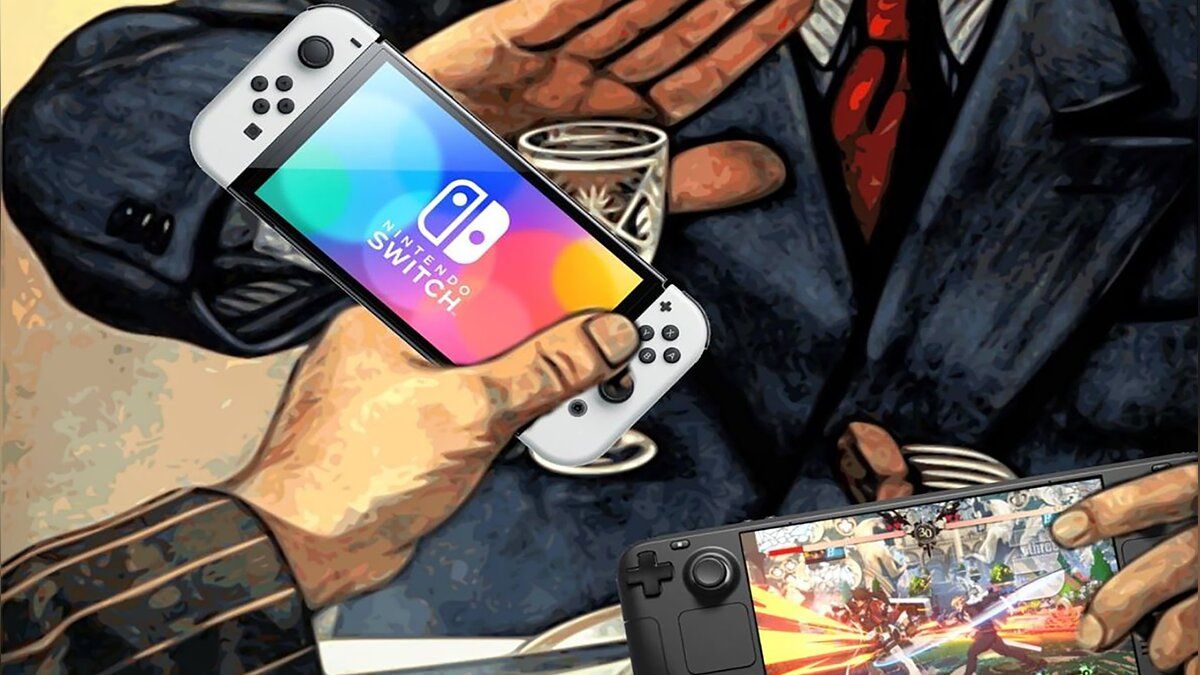 Steam Deck should be fine with sound. Thanks to the dual microphone, you can comfortably discuss a sweaty rink with your friends, and you can enjoy the sound of explosions and gunfire through the built-in speakers or by connecting speakers. Steam Deck is also compatible with headphones like AirPods.
So far, Steam Deck seems like the perfect answer to Switch. The console lets you play at home on your TV or on the go, and it's packed with affordable prices on games. After Nintendo's price tag, this seems like manna from heaven. In addition, the functionality of the device is much wider. We have to wait for news about sales start in Russia, and save money to buy it.